It's finally here...Our take on
Cookies n' Cream with a
rainbow sprinkle twist!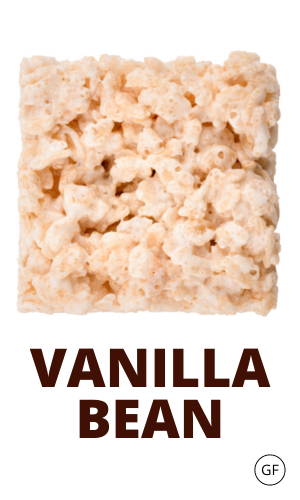 For the ones who love a classic.
We use Nielsen-Massey
Madagascar Bourbon Vanilla +
lots of extra marshmallow.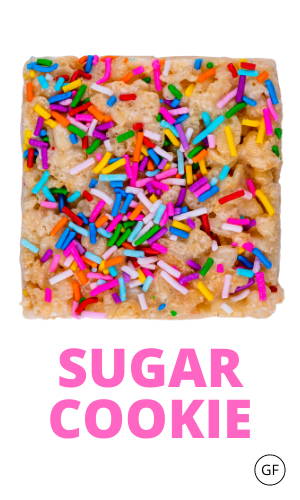 Your favorite things about a
sugar cookie now as a Crispie.
It is sweet, marshmallowy, and
sprinkled with crunchy rainbow
sprinkles.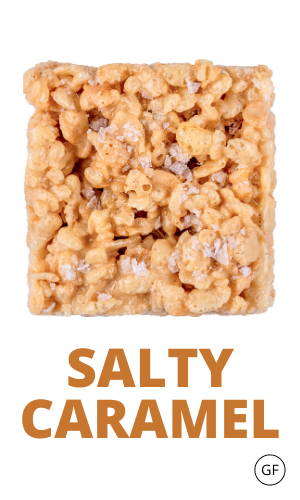 A perfect balance of salty and
sweet. Dark brown sugar is
caramelized and blended
with fresh cream and Maldon
Sea Salt.
Who doesn't love the
cinnamon-sugar coated, crispy
texture of a Churro? Our Crispie
hits all the same notes.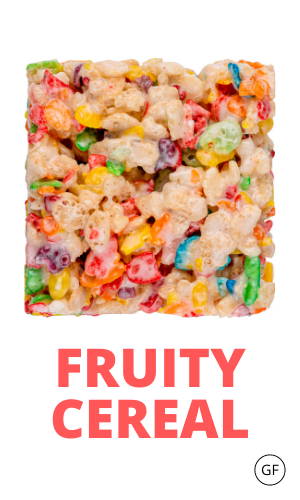 A fruity spin on a childhood
breakfast favorite! Our vanilla
based treat is folded with Fruity
Pebbles and is as delicious as it
is fun!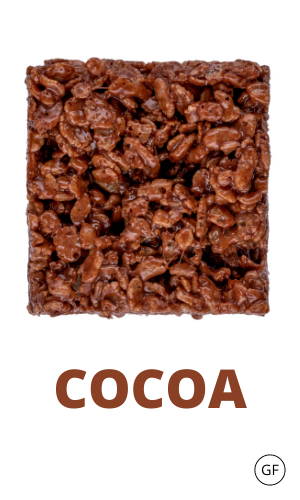 Our traditional treat is blended
with 100% Dutch Cocoa
Powder for a rich and luxurious
Crispie!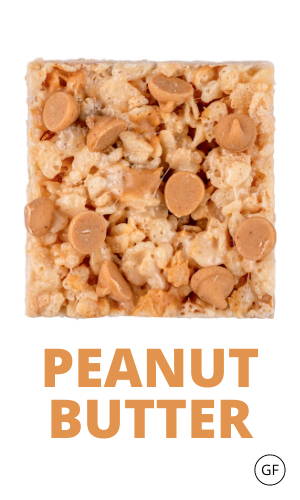 Packed with double the peanut
butter, our peanut butter Crispie
is topped with Reese's PB
Chips. It's a PB lover's dream!
Flavors of the Month - October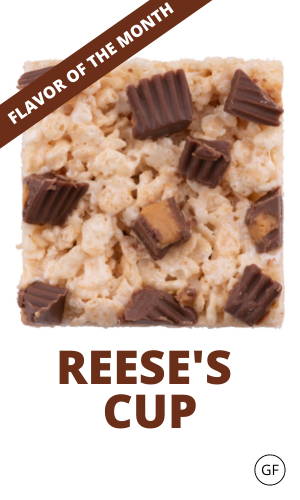 Chocolate & Peanut Butter? Name a better combination...Our amazing Vanilla Crispie and is topped with chunks of Reese's Peanut
Butter Cups.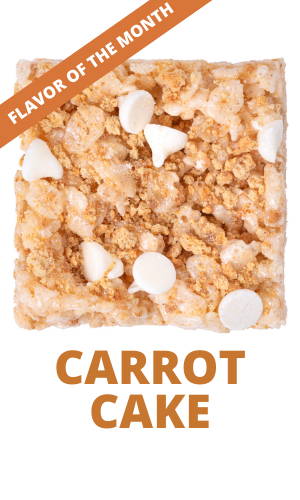 A carrot cake, spice cake dream...minus the carrots! This flavor is made with Carrot Cake Oreos, cinnamon graham crumble and cream cheese chips!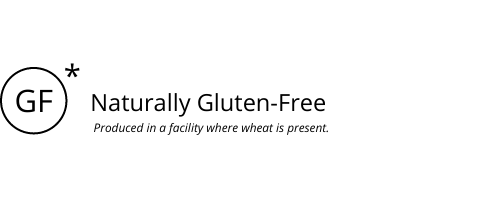 ---
---
---
Past Flavors of the Month
Our traditional Crispie Treat
loaded with graham cracker
crumbs, coconut, butterscotch
chips, and milk & semi sweet
chocolate chips.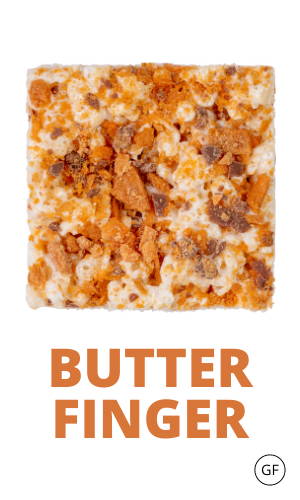 Peanut buttery, chocolatey
crunch! Our Peanut Butter
Crispie base layered with bits of
real Butterfinger.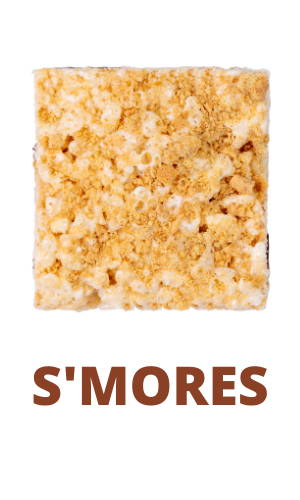 Layers of marshmallow and
chocolate covered graham
crackers will make you feel like
you're sitting around the
campfire.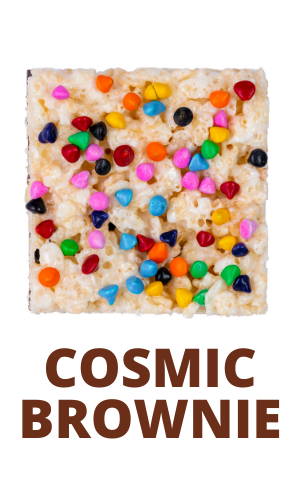 The ultimate childhood
throwback! Our Vanilla Crispie
layered with Cosmic Brownies
and topped with rainbow
chocolate sprinkles.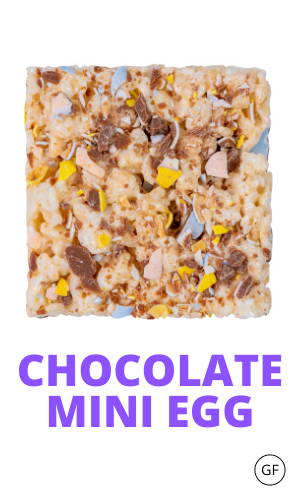 Cadbury milk chocolate mini
eggs sprinkled throughout our
traditional Rice Crispie.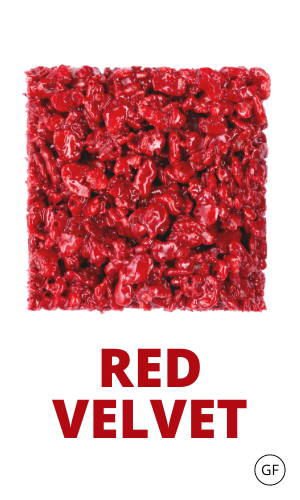 With a subtle hint of chocolate,
this treat is reminiscent of Red
Velvet cake!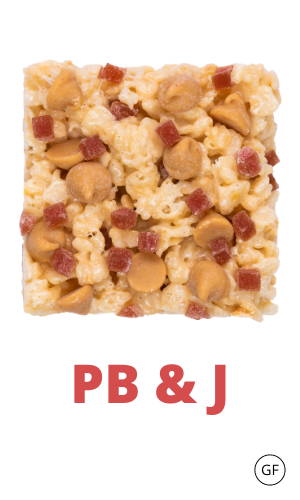 A Peanut Butter Crispie is
loaded with peanut butter chips
& strawberry jammie bits!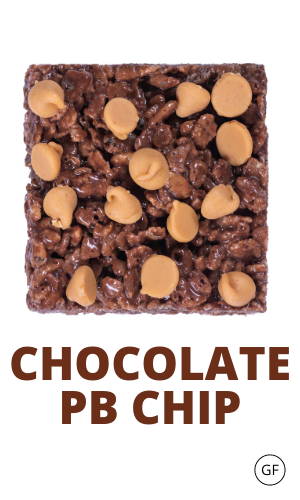 This flavor starts with a
chocolate-peanut butter based
treat then is studded inside and
out with Reese's Peanut Butter
Chips.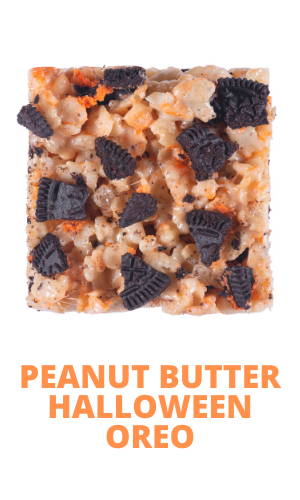 A childhood, spooky favorite.
Halloween Oreos® and a peanut butter
Crispie make for a treat that is scary good!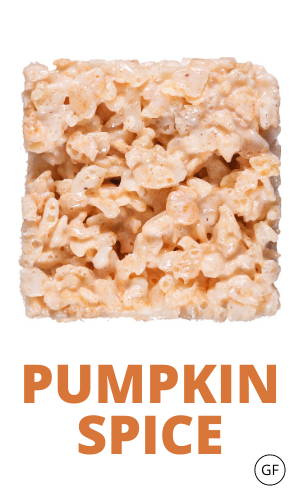 A seasonal treat with sweet notes of cinnamon, nutmeg,
and clove that make it an
instant Fall favorite.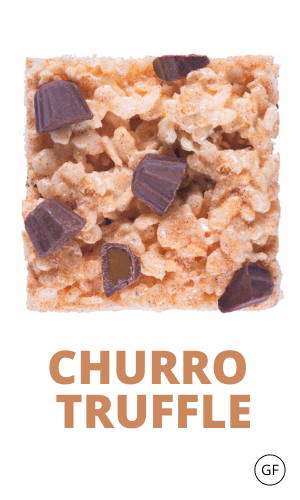 Churros, chocolate, and caramel - what a dessert dream come true! We start with our cinnamon-y Churro Crispie and add mini salted caramel chocolate truffles.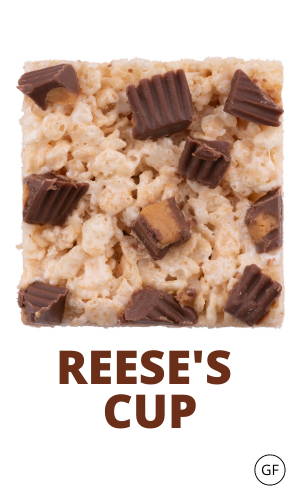 Chocolate & Peanut Butter? Name a better combination...This flavor starts with our amazing Vanilla Crispie and is topped with chunks of
Reese's Peanut Butter Cups.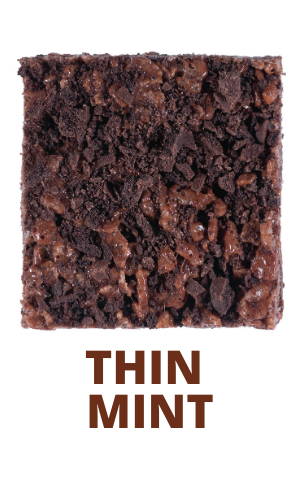 Your favorite Girl Scout Cookie
meets Crispie Treat! This month's
flavor is a chocolate based Crispie
Treat topped with crushed chocolate,
mint cookies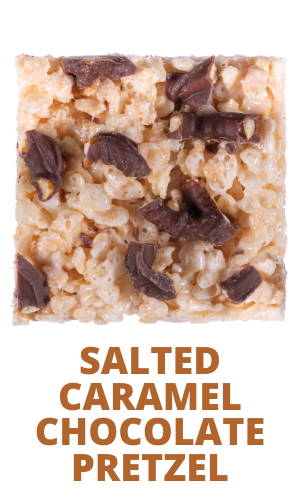 The combination you didn't know you
needed...Our Salty Caramel Crispie
topped with chunks of chocolate
covered pretzels!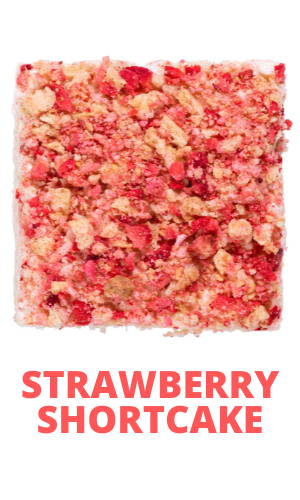 The perfect Spring treat!
A Vanilla Crispie sprinkled with
our strawberry shortcake topping.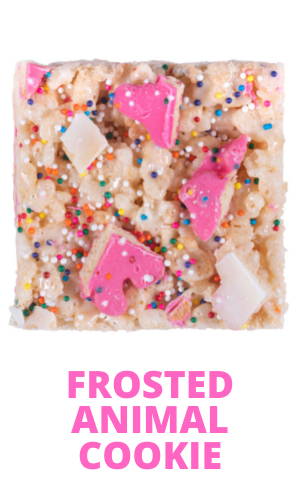 Mother's Original Circus Animal
Cookies create the perfect
childhood-inspired treat. This gooey
classic Crispie gets a colorful and
flavorful upgrade with pink and white
chocolate, cookies, and sprinkles!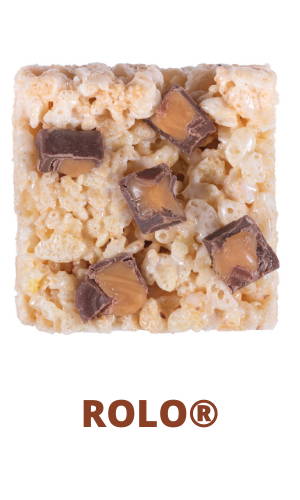 Get your roll on with these Rolo®
Crispies! Our sweet vanilla treat with
a layers of chewy chocolate caramel
candies.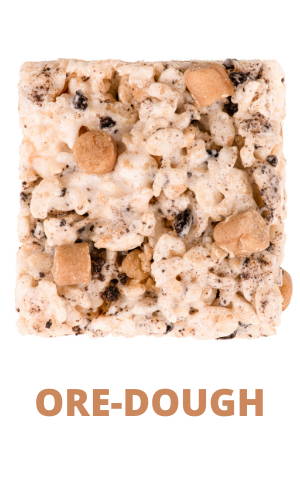 Oreo crumble + cookie dough =
dessert heaven!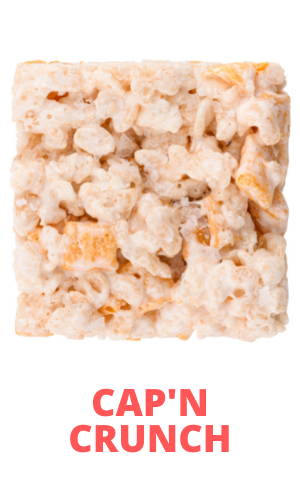 A Rice Crispie Treat with real Cap'n Crunch ® and topped with flaky sea salt!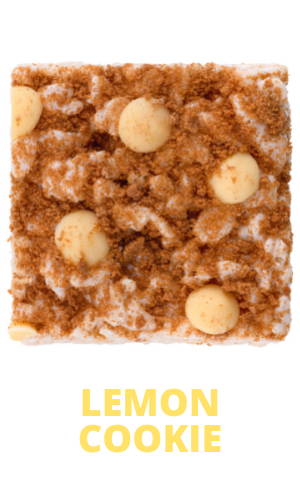 Our classic Crispie Treat loaded with Lemon Oreo ®! We top this lemony treat with Biscoff ® Cookie crumble and lemon chips!
A sweet Crispie Treat with berry jammie bits, topped with shortbread crumble and rainbow sugar sprinkles!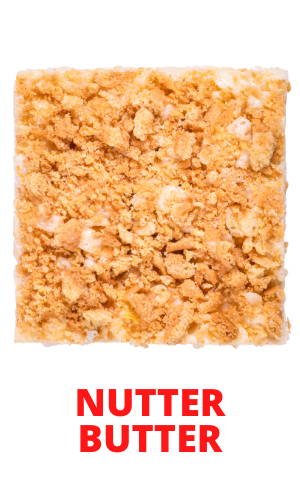 A peanut buttery, nostalgic Crispie
with a peanut butter creme layer and
nutter butter crumble topping.
---
---
---
✕